Why Your Property May Need Recurring Pest Control Treatments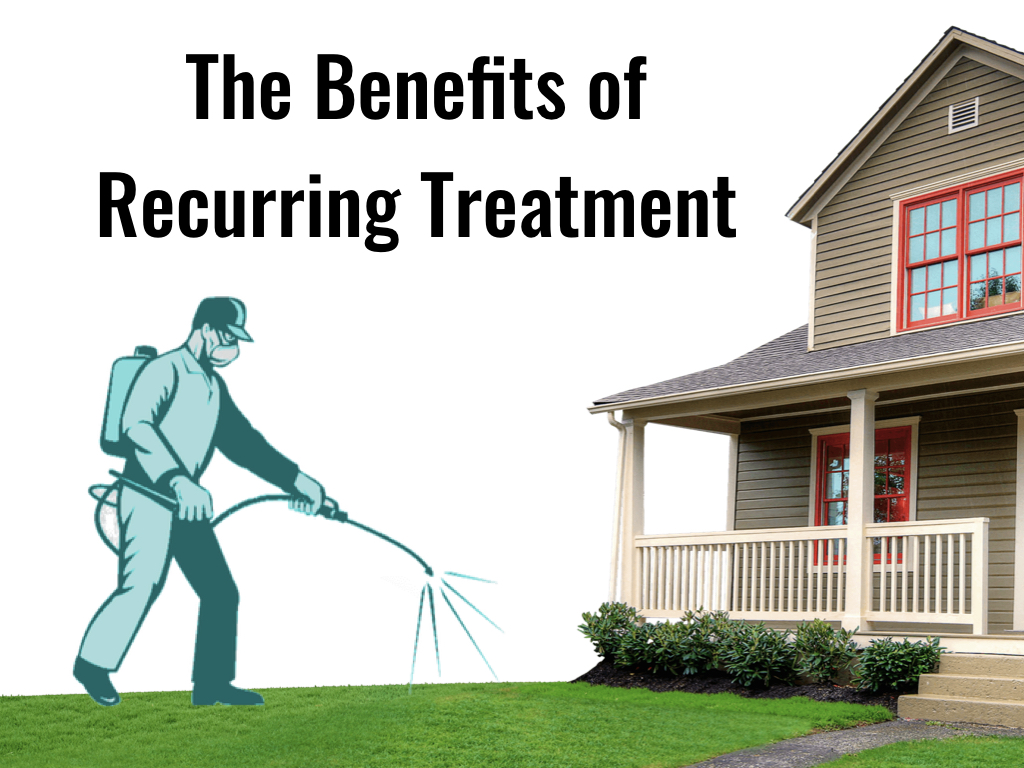 You may be wondering why a recurring pest control service is necessary when a one-time treatment can just be purchased whenever an infestation becomes present. In Southern California especially, the dry climate combined with the heat ensures that pests are present year round. Here are the benefits to signing up for recurring services.
#1 Lower Costs:
When signing up for a one-year agreement, maintaining control of pests upon a property becomes much more cost effective for the customer in the long run. Under a one-year agreement, each treatment provides greater and more involved services that would not be available for one-time treatments. (For example, exterior treatment, interior treatment, wasp removal, spider removal and free rodent inspections are all provided).
One-time services offer short-term results. Not only does a yearly agreement ensure lower costs for pest control, but also lower costs for any possible damages caused from these pests.
#2 Continuous Effective Treatments:
Some pests (i.e. ants, roaches, etc.) can be quite difficult to control and may need to be treated longer than a one-time service allows. Continual treatment will not only control these pests, but also prevent infestations around the property indefinitely. Sometimes these pests lay eggs before they die, causing resurgence of the infestation. A recurring service ensures control of these pests at no additional costs.
To the surprise of many, large infestations may be present without an owner or tenant even knowing. Property can be damaged at great lengths before any signs become visibly present to the owners. Not seeing a pest does not indicate the property is pest free. It is best to involve a pest control professional before an infestation gets out of control.
#3 Priority Service:
Pests can invade at any time for any reason, especially in the Los Angeles County. Animals and other vermin can spread fleas throughout a property. Some wasps can travel up to 3,000 feet to find a new nesting location. Sudden rainfall will cause ants and roaches to flush into homes and complexes. When these events occur, customers under the one-year agreement are provided trouble call services at no additional costs.
In Conclusion:
Recurring treatment may very well what is necessary for your home or business. Left unattended to, pest problems can rapidly escalate in severity and even cause long term damage to the structure of your property and the health of its inhabitants. We offer an incredibly affordable solution to ongoing pest problems with our Bi=Monthly Service. When signing up for a one-year agreement (which can be cancelled at any time) you will see significant savings and a swift improvement to your pest woes. Click the link below to sign up for service, or give us a call at (818) 510-0629 today! We would be happy to answer any questions and tell you more about what we have to offer.